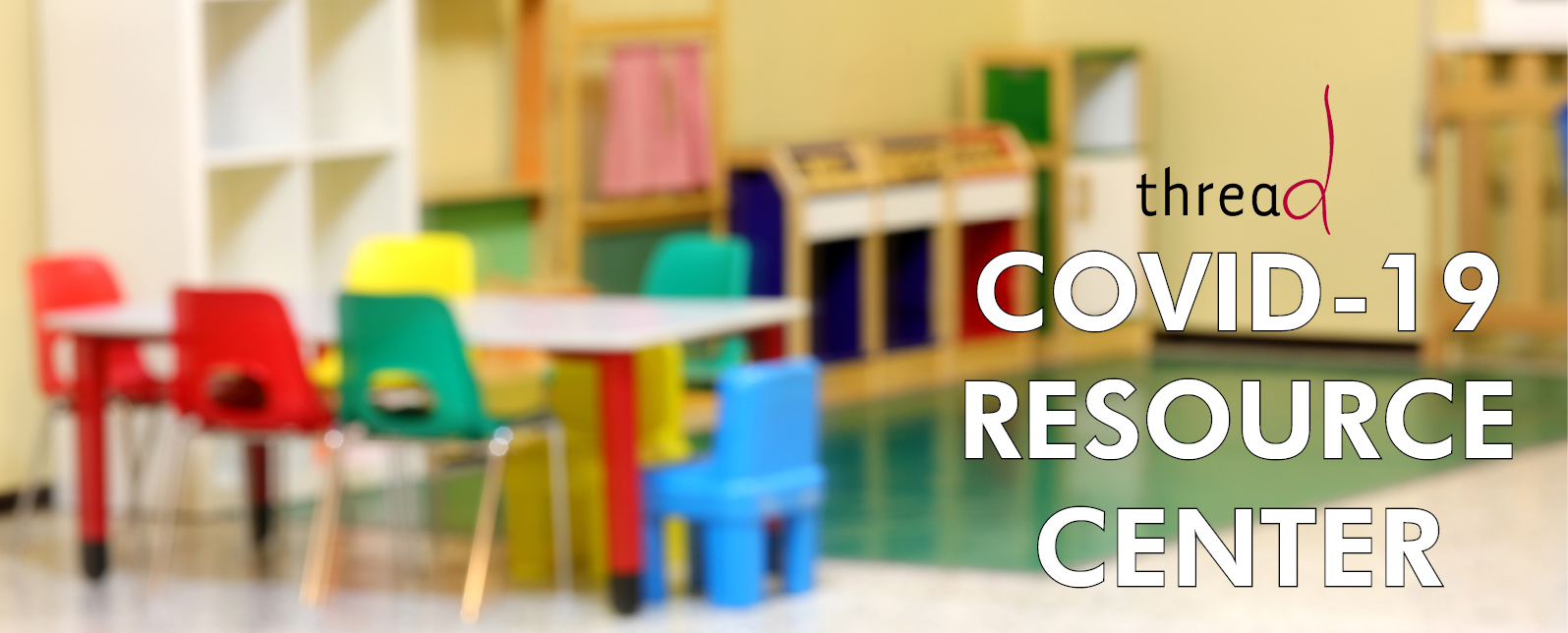 Family Resources
As Alaska continues to navigate the pandemic and begins to reopen, thread is here for you and your family. Below are some resources and updates to support you and your family during these uncertain times.
thread services
thread's statewide offices are physically closed, but we are open for business and providing all services via telephone and/or through distance delivery.
If you need assistance with child care referrals, contact thread at 800.278.3723 between 9 am and 5 pm, or use our online search tool. We can provide you with the latest information on which programs are open and have vacancies.
The Municipality of Anchorage has launched a map showing the status of early childhood education programs in the municipality.
---
Tax Credit
---
COVID-19 Vaccine
---
Returning to Child Care
---
Health & Wellness
Emotional Well-Being
Staying Active
---
More Resources
Talking to Children About COVID-19
Housing
Safety Net (Alaska Housing Finance Corporation): AHFC will temporarily reduce monthly rent paid by AHFC tenants who have lost income due to COVID-19, and AHFC will pay landlords the difference.
Sign Up for Mortgage Relief Announcements (Alaska Housing Finance Corporation): AHFC is slated to receive an estimated $50 million to assist homeowners impacted by COVID-19. Sign up to receive upcoming announcements, including eligibility and the application process.
Emergency Broadband Benefit (EBB) Federal assistance with internet bills – GetEmergencyBroadband.org
---
Tell Us Your Story
thread wants to hear from you about how COVID-19 is affecting your family. Share your story.