Choosing high-quality early childhood education is an important family decision. thread Specialists are here to help you! thread provides detailed program profiles based on your specific needs, and shares resources for choosing high-quality care. We offer free child care referrals by conducting individualized searches of licensed early childhood education programs, including family child care homes, child care centers, pre-kindergarten programs, after-school programs, and Head Start.
Start Your Search
Request a Referral
If you have questions or need more information after using thread's online search tool, you can request a customized child care referral by submitting the form below. A thread staff member will contact you.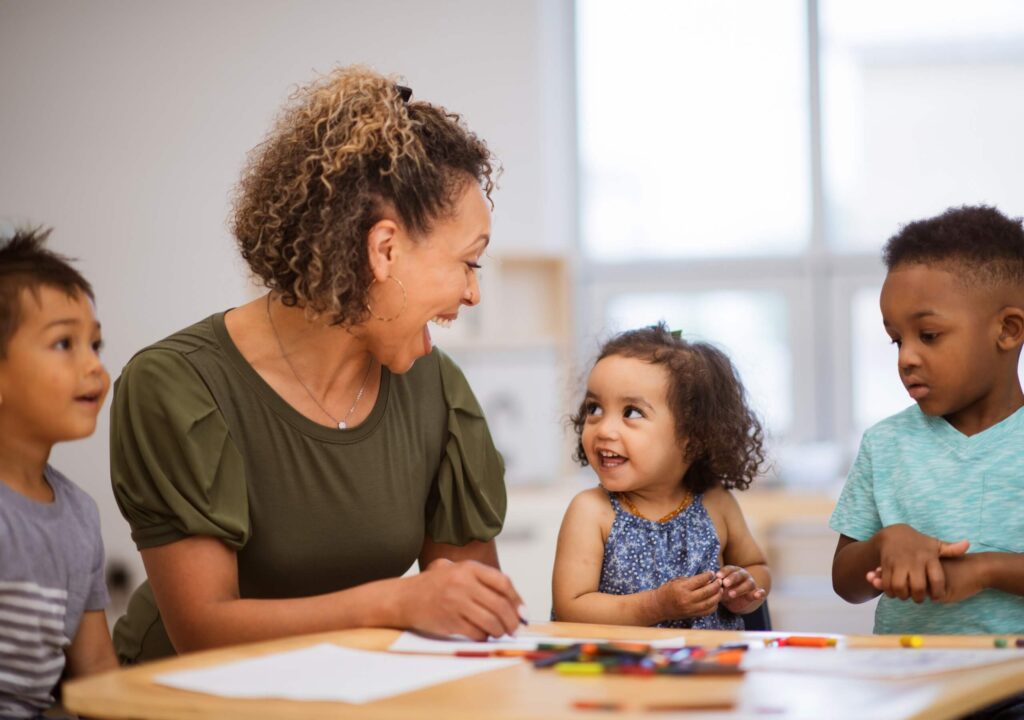 Specialized Search
thread can help find child care for military families and families of children with special needs.
Military Families
thread can assist you with searching for child care off-base/post. In some cases, a subsidy is available through a partnership with Child Care Aware® of America and the United States Military and Department of Defense. For more information, please contact your local thread office or visit Child Care Aware® of America®.
Families of Children with Special Needs
If you are participating in the State of Alaska Child Care Assistance Program, you may also qualify for the Alaska Inclusive Child Care Program (Alaska IN!). Alaska IN! provides supplemental funding to qualifying child care programs caring for qualifying children with special needs. The additional funding helps child care programs pay for the training, accommodations, and support needed to meet your child's individual needs. To learn more, or to apply for Alaska IN! visit the Alaska Child Care Program Office or download the Alaska IN! Brochure.
thread Customer Service Promise
Parent choice of a child care program is based on family preferences. thread offers free referrals to licensed child care programs, not recommendations.
Confidentiality of information received during services regarding your family and/or child care is used for referral services, research, and grant purposes. All personal or identifying information remains confidential. thread does not share or sell mailing lists of client names.
Commitment to diversity is what thread stands by, serving all families and children without bias and do not discriminate because of race, color, national origin, age, sex or disability.
Free of charge for all child care referral services. Each regional thread office is a 501(c)3 organization that accepts charitable contributions. If you are interested in making a tax-deductible donation, please click here to donate securely online.
Feedback on our services is always welcome. It is our pleasure to serve you and your family. If you have questions, concerns, or would like to give feedback, please contact your regional thread office. Feedback is important to us so we can continue to provide the best services possible.
Best practices are followed to ensure the best quality Child Care Resource and Referral (CCR&R) services. thread is committed to providing high quality service to Alaska following national standards for the early care and education field set by Child Care Aware of America and the National Association for the Education of Young Children (NAEYC).