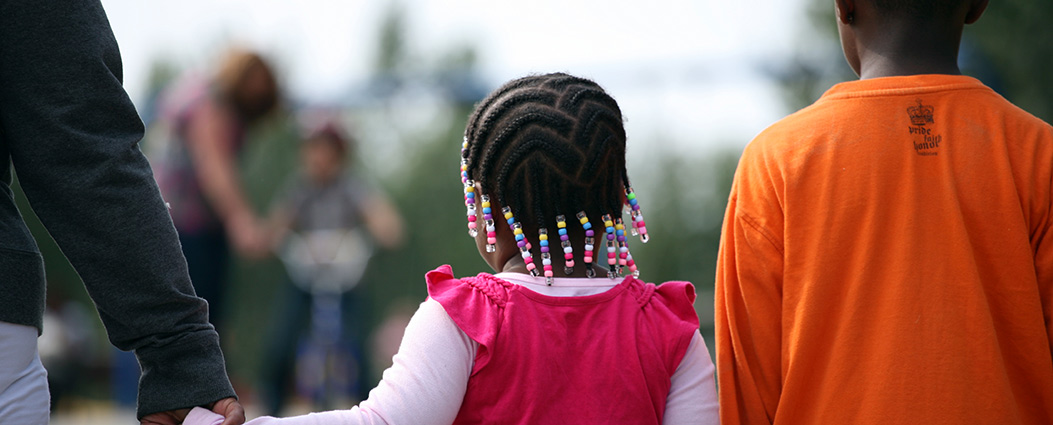 Types of Child Care
Child care is delivered in many settings, known as a mixed delivery system.  Your family can make informed decisions by understanding the types of child care available in Alaska. Here are the types of child care available to your family:
Child Care Center
Cares for 13 or more children with enough staff to maintain specific child-to-caregiver ratios.
Children's ages can vary from a few weeks old to age 18.
May have multiple classrooms where children are grouped by age.
Family Child Care
Cares for up to eight children, including the caregiver's own children, in the caregiver's home.
Children of varying ages are grouped together.
Family Child Care – Group Home
Cares for up to 12 children in the caregiver's home, or residential property, with at least two licensed caregivers.
May have a group of children of mixed ages, or children grouped by age.
Preschool Program
Head Start/Early Head Start
Cares for children from low-income families.
Promotes school readiness through the support of mental, social, and emotional development of children from birth to age 5.
School-Age Program
Cares for nine or more children of school-age.
Operates on enrollment or drop-in basis.
Summer Camp/Program
Offers broad range of indoor and outdoor environmental education experiences for children of all ages and socioeconomic backgrounds.
Schedules range from regular weekday business hours to overnight camp experiences.
Regulated by state and/or federal guidelines, and may be accredited by the American Camp Association.
Licensing
thread's child care referrals are for licensed programs only.
It's important to understand a child care license is issued by the State of Alaska Department of Health & Human Services, or your local municipality, and should not be confused with a business license.
For an early childhood education program to become licensed through the State of Alaska or the Municipality of Anchorage, it must:
Complete a federal background check for each adult present.
Follow state health and safety standards.
Undergo an annual monitoring visit to ensure standards are met.
Ensure one person with a current CPR and first aid card is on duty at all times.
Maintain specific child-to-caregiver ratios determined by the type of care.
Ensure each staff member receives 24 hours of child development training per year.