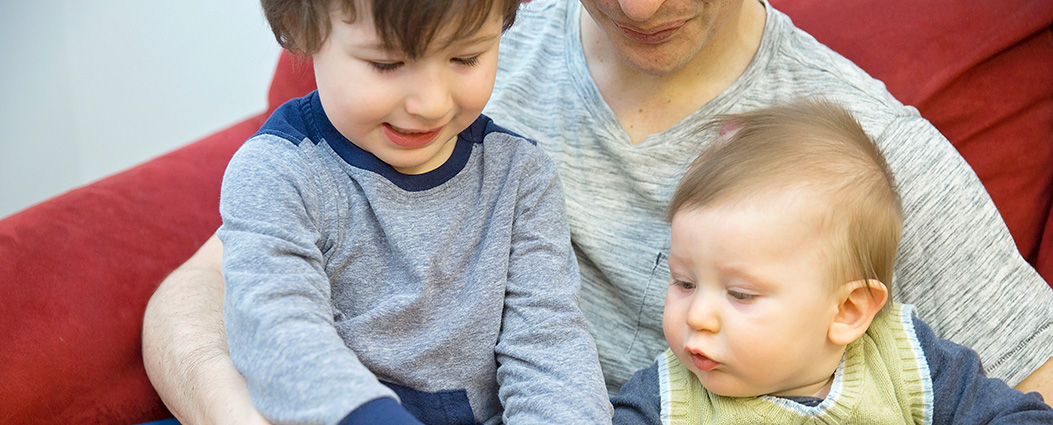 Supporting Your Child's Development
thread Line
Outside support can be an asset to any family.
For additional parent support, the thread line connects you with an Early Childhood Specialist who can provide individualized child development information, discipline suggestions, or other supports. While we do not provide ongoing counseling, we do provide referrals to other appropriate agencies for social service and crisis assistance.
Call toll free: 800.278.3723
9 a.m. to 5 p.m., Monday through Friday
Help Me Grow Alaska
Help Me Grow Alaska works with families, child care providers, and communities to support healthy growth and learning opportunities for children. Help Me Grow provides child development information, parenting education resources, free child developmental screenings such as the Ages & Stages Questionnaire, and other resources.
Families are invited to complete the Ages & Stages Questionnaire, Third Edition (ASQ:3), to help track and examine your child's developing
movement, language, and problem solving skills in the first five years of life. After submitting this questionnaire, a Help Me Grow Care Coordinator
will follow up with you about your child's development.
Call toll free: 833.HMGAlaska
9 a.m. to 5 p.m., Monday through Friday
Strengthening Families
thread works with early childhood education programs across Alaska to promote Strengthening Families (SF), a research-based, cost-effective strategy to increase family stability, enhance child development, and reduce child abuse and neglect. The SF five protective factors—parental resilience, social connections, concrete support in times of need, knowledge of  parenting and child development, and social and emotional competence
of children—help build family strengths and a family environment that promotes optimal child development.
Developmental Milestones
Use these resources to learn more about healthy child development:
If you have a concern about your child's development, the Alaska Infant Learning Program provides developmental screenings and specialized services for children from birth to age 3 who have developmental delays and/or disabilities. Learn more
Bright By Text
Bright By Text provides quality information and trusted resources to parents and caregivers of children prenatal to age five through short text messages a few times a week. Available in English and Spanish, the text messages are comprised of research-based content from Bright By Three and national partners such as PBS, Vroom, and Sesame Street, as well as local partners like thread. Learn more and sign up here.
Ready for Kindergarten