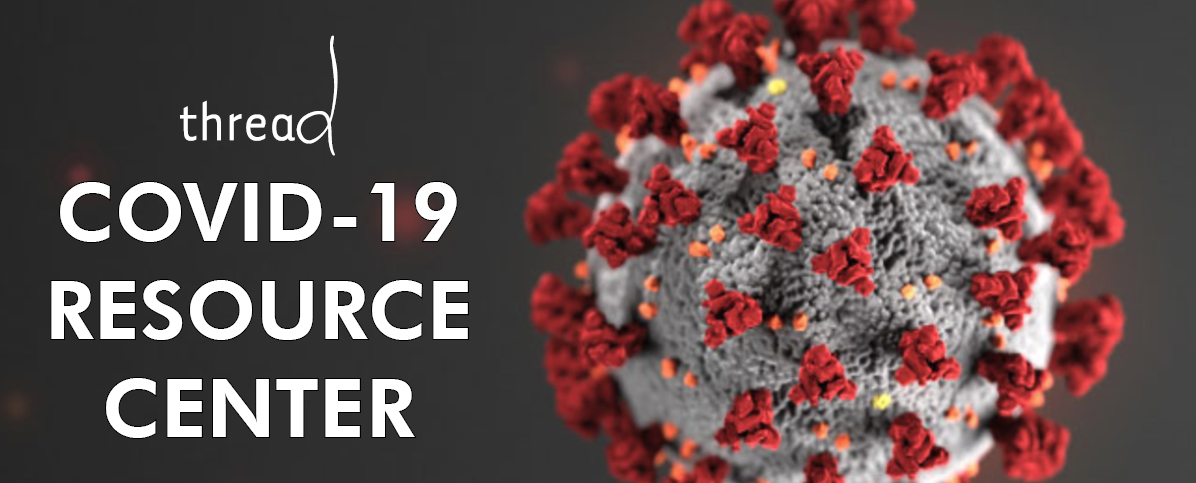 Family Resource Center
As Alaska weathers the coronavirus (COVID-19) crisis, we want you to know that we are here for you and your family. Below are some resources and updates to support you and your family during these uncertain times.
thread services
thread's statewide offices are physically closed, but we are open for business and providing all services via telephone and/or through distance delivery.
We understand every family has a unique situation at this time. If you need assistance with child care referrals, contact thread at 800.278.3723 between 9 am and 5 pm, or use our online search tool. We can provide you with the latest information on which programs, as well as connect you with community resources.
If you are located in the Municipality of Anchorage, this map shows the status of early childhood education programs in the municipality.
If your child care program is closed, thread encourages you to stay home and avoid placing your children in alternate care, if possible.
thread is advocating for licensed, safe, and healthy child care during the pandemic. To learn more, read thread's Recommendations for Child Care During COVID-19 on how to join the discussion.
---
Considerations for Returning to Child Care
---
Transitioning to Kindergarten
---
Health and Wellness
---
Emotional Well-Being
---
Talking to Children About COVID-19
---
Play Dates
---
Staying Active
---
Learning at Home (E-Learning)
---
Working From Home
---
Tell Us Your Story
thread wants to hear from you about how COVID-19 is affecting your family. Share your story.