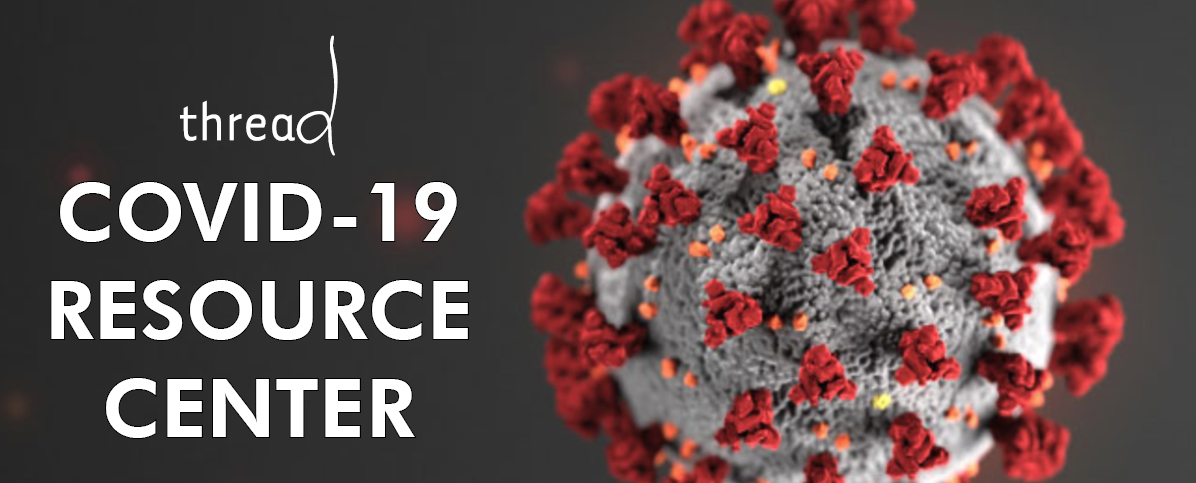 Early Childhood Education Resource Center
As the coronavirus (COVID-19) crisis grows in Alaska and worldwide, we want you to know that we are here for you, Alaska's early childhood educators and programs. Below are some resources and updates to support you during these uncertain times.
Financial Aid & Support
All financial assistance available for child care programs and early educators. Click here
---
What's Happening Now
thread Webinar: Health Guidance for Child Care During COVID-19 (w/ Dr. Elizabeth Ohlsen)
4 to 5:30 pm (AKST)
Monday, Aug. 17
Register Now
Thursdays with thread: COVID-19 Resources for Alaskan Businesses with Jon Bitner from the Alaska Small Business Development Center. Watch it now.
Recorded Webinars
CDC Foundation: Evolving Your COVID-19 Strategy. Watch the Recording
Child Care Aware of America Webinar: Child Care During COVID-19: Guidance & Implementation from Experts.
Watch the Recording

Early Childhood National Centers: Social Distancing in Early Care and Education - Feasible or Impossible? Watch the Recording
---
COVID-19 Recovery
---
thread Services (as of July 24)
thread's statewide offices are physically closed, but we are open for business and providing all services via telephone and/or through distance delivery.
Training -- thread's trainings are FREE through December 2020 and will be delivered via distance education delivery. Watch training calendar for updates.

On-site Services -- Training and/or technical assistance will be available through distance delivery methods as possible. Please contact your Professional Development Specialist for more information.

Travel Reimbursements -- thread is discouraging early educator travel during this time. If you have a pending Alaska SEED travel request/reimbursement, please contact Alaska SEED by calling 907.265.3194 or email to discuss your specific needs.
---
State of Alaska & Municipality of Anchorage - Licensing & Regulations
Questions about State of Alaska and Municipality of Anchorage licensing and regulations can be directed to:
State of Alaska Child Care Program Office (CCPO) and Child Care Licensing
Child Care Assistance
Municipality of Anchorage
---
National Resources
---
Resources to Stay Safe & Healthy
For child care programs staying open, prevention means staying vigilant about hand hygiene and keeping a close eye on children and staff who are showing signs of illness. These resources provide you with tips for keeping children and staff healthy:
---
Deciding to Remain Open/ Close
The following resources are available for programs deciding to remain open or close:
---
Resources for Supplies
The following resources are also available for programs:
---
Addressing Abuse & Neglect During a Crisis
The following abuse prevention resources are available for early educators and programs:
---
Tell Us Your Story
thread wants to hear from you about how COVID-19 is affecting your family. Share your story.