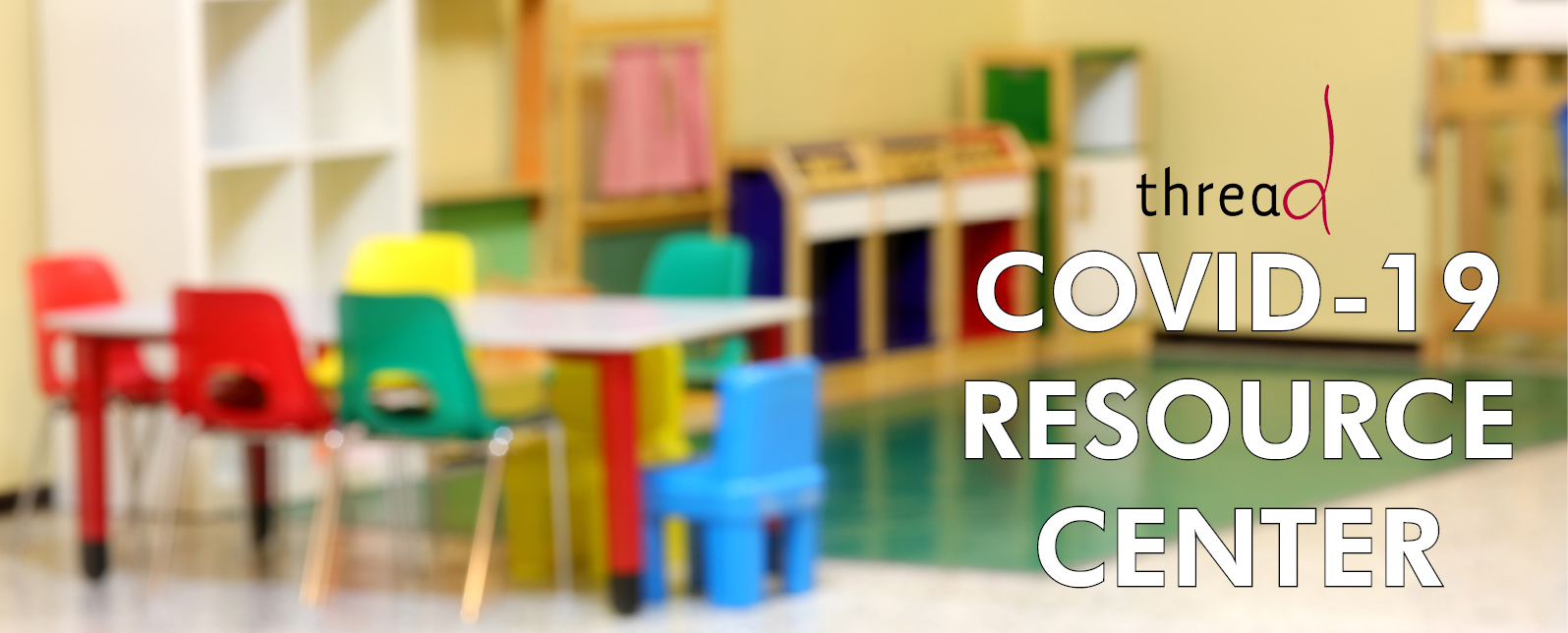 Welcome to thread's COVID-19 Resource Center. As Alaska continues to navigate the pandemic, thread is gathering all the latest updates here for early childhood education and families in Alaska.
Read about the State of Alaska Child Care Program Office and thread's efforts to stabilize child care here.
Have questions about Phase 3 – Child Care Stabilization Grant? Read the FAQs here.
Early Childhood Educators and Child Care Programs
Families
Advocacy & Policy
Community