Every day, Alaska's early educators are doing amazing work for our children. This was especially true during and after the Nov. 30, 2018 Southcentral earthquake.
thread was motivated to thank these amazing programs after learning that no one was hurt, or majorly injured, during the earthquake.
Many early childhood educators responded during the earthquake in inspiring ways. One early childhood educator made "the shakes" fun, telling the children
it was funky dance time, while others stayed calm and comforted each other.
Demonstrating strong resilience, most programs sustained little property damage and stayed open to support families' need for care.
To recognize their hard work and earthquake responsiveness, thread staff delivered "Thank You" gift bags to early childhood education
programs in Anchorage, Eagle River, Chugiak, Palmer, and Wasilla.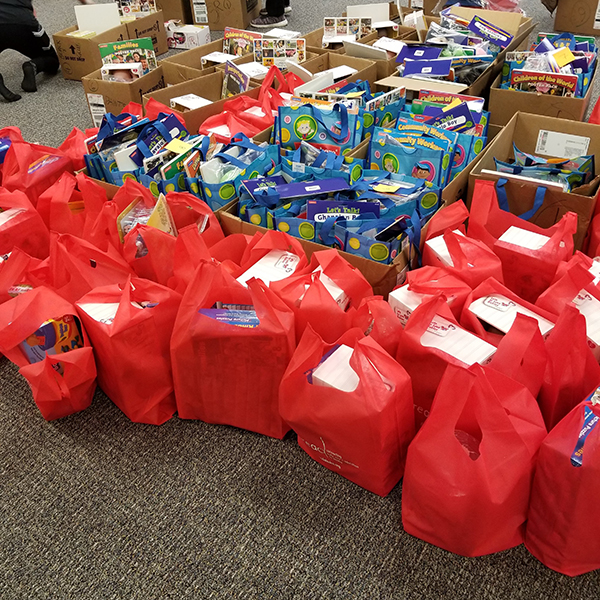 Bags contained early learning materials, along with a note thanking them for taking care of Alaska's
children. Materials ranged from puzzles, books, dolls, posters, art supplies, puppets, dress up clothes, musical instruments, cars, and math and science
games. Knowing some early childhood education programs lost many items important to their program from tipped over, spilled or soiled materials, these
new materials were welcomed comfort and support following this community disaster.
"We've heard so many stories about how program staff responded in protecting young children during the earthquake," said Stephanie Berglund, CEO of thread.
"It's a testament to the great work early educators do on a daily basis and their priority to keep young children safe."
For additional resources and updates regarding the Nov. 30 earthquake, please visit thread's earthquake recovery center.