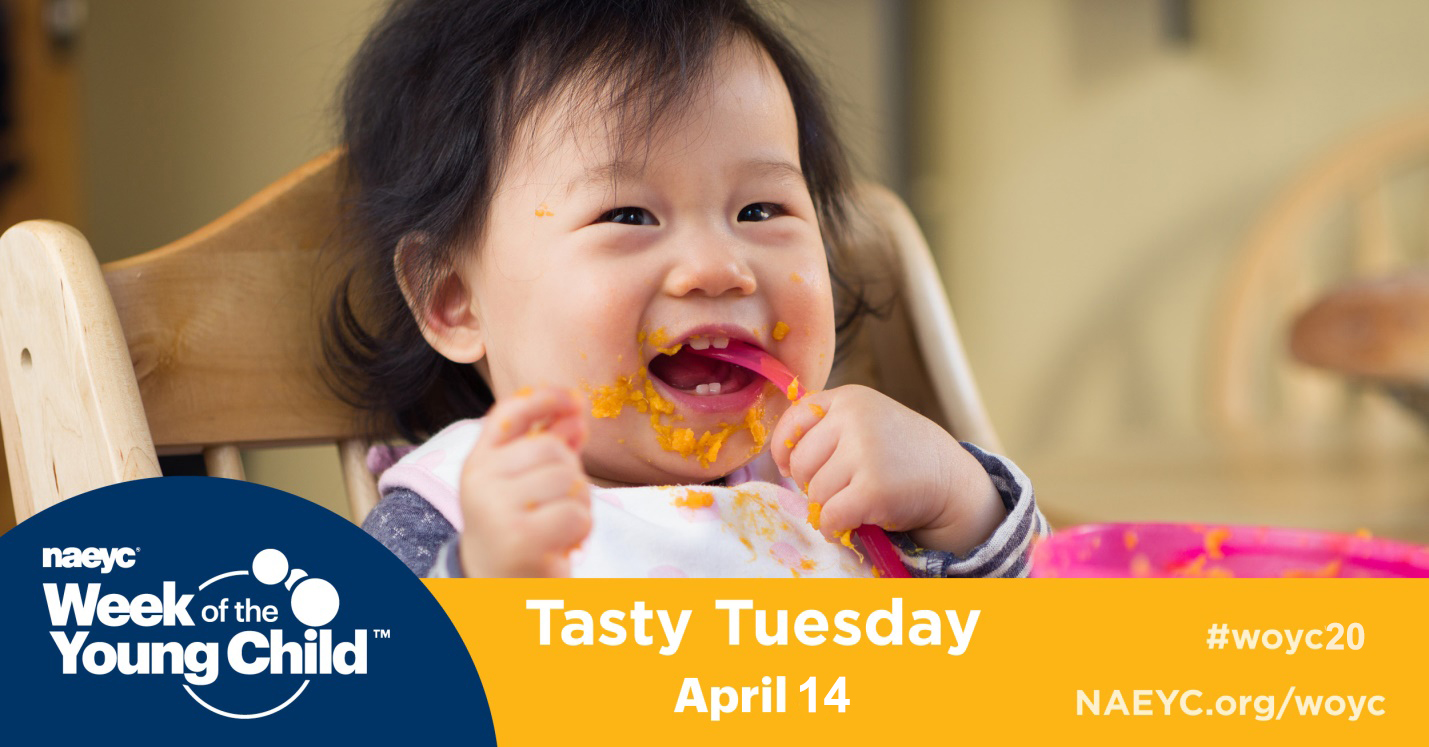 It's the Week of the Young Child, and today is Tasty Tuesday. Yum! Staying healthy, getting active,
and eating nutritious food is especially important right now.
While child care and schools are temporarily closed, the USDA has extended the use of Alaska's Summer Food Service Program (SFSP) and school lunch programs to ensure children can receive a free meal. Food may be available for any child 18 years of age or younger.
 Check with your local school district to access services in your local area.
Cooking together is also a great learning experience for young children. Talk about the sense of taste when you try new foods. Develop your child's motor
skills by having him stir or pour. Teach math concepts like volume, addition, and subtraction while measuring ingredients. Talk about how food changes
as you cook it. There are so many learning opportunities!
Get creative with food. Cut a variety of fruit or vegetables into different shapes and arrange the pieces to create art. Here's another idea: using ingredients
you already have at home, create a new recipe with your child. Come up with a creative name for your new recipe and write down the ingredients so you
can recreate it later.
What healthy snack did you make today? Share it with us on Facebook or Twitter using the hashtag #woyc20.
More resources: