After 20 years of serving Alaska's families, The Children's Place (TCP) early childhood education program closed its doors last March.
Operated by thread as a drop-in child care center, TCP was available at no cost to families accessing services at the State of Alaska's Division of Public Assistance Office on Gambell Street in Anchorage. During COVID-19, the State of Alaska consolidated its buildings, moving more of its services virtually.
Since its grand opening on August 14, 2000, TCP served more than 60 families a month. In its last year open, more than 500 families were served. While at TCP, children participated in such learning centers as a science center and a learning library as well as self-directed play. The teachers also facilitated a few special projects each week.
"TCP gave families who were going through a tough time a chance to meet with the State offices while their children got to play and forget whatever struggles they were going through," said Chanel Carrasquillo, assistant teacher at TCP.
TCP founders Margaret Bauer and Sharon Latterly, along with former thread (previously Child Care Connection) executive director Cynthia Hull, helped design The Children's Place as a place where families seeking employment could apply and research job opportunities while their children thrived in a quality early learning environment.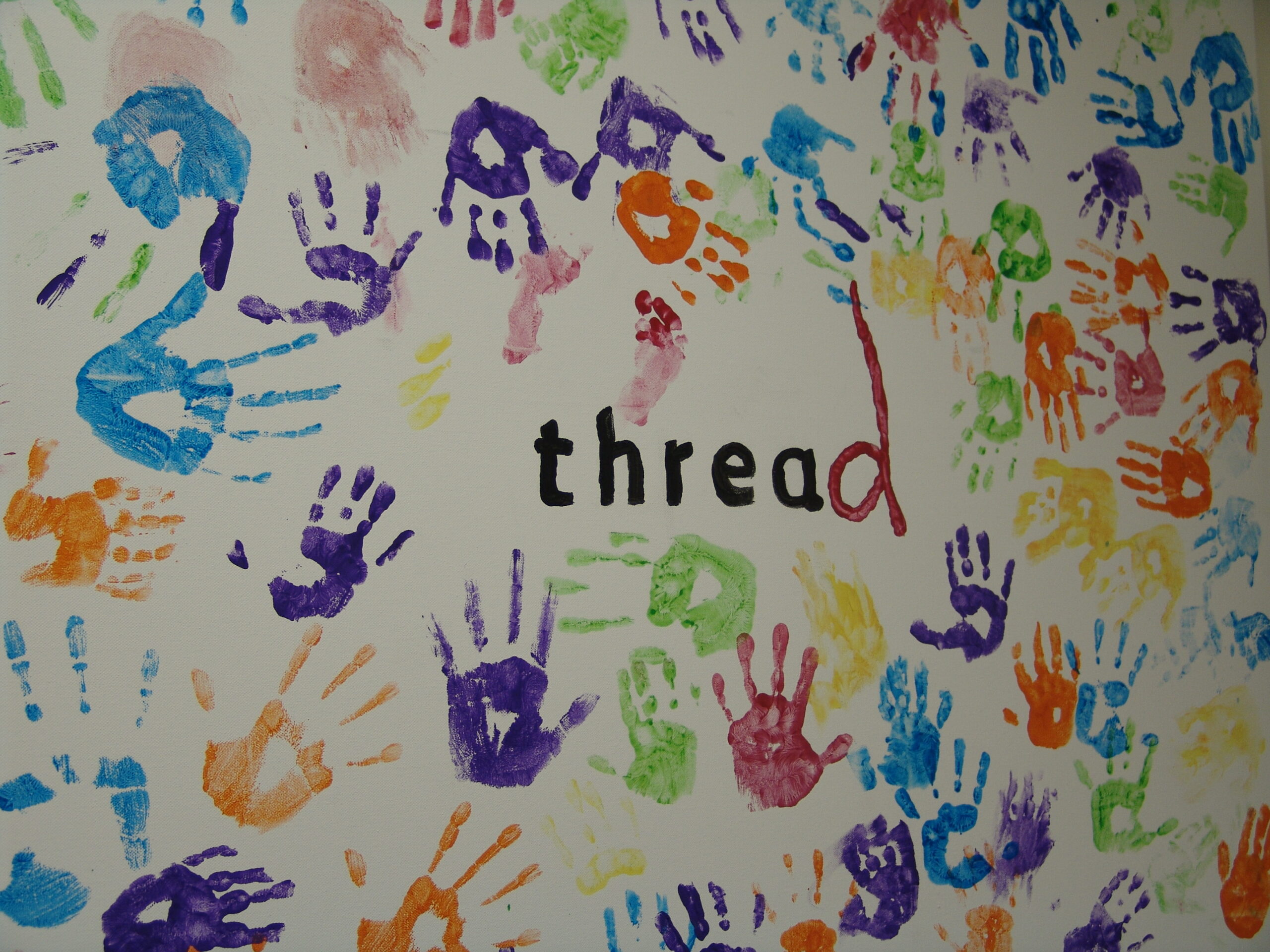 Margaret Bauer noted that The Children's Place was designed with many of the standards of excellence proposed through the National Association for the Education of Young Children's Accreditation criteria for quality. This includes a small teacher-child ratio, and an environment where children could learn through play and developmentally appropriate materials.
"This was a groundbreaking program that helped to prepare Anchorage's children and their families for success," said Bauer. "It also prepared teachers who received benefits and continuing education, which eventually led some them to continue their career in NAEYC Accredited programs in Anchorage."
From the beginning, TCP was a training ground for early childhood educators beginning their careers. thread assisted TCP's early educators in obtaining their Child Development Associate (CDA) credential, as well as additional trainings offered through the Alaska System for Early Education Development (SEED), housed and managed by thread.
"Working at TCP helped me develop as a professional by gaining experience with customer service and learning how to handle difficult situations in a proper way," said Carrasquillo, who is now thread's administrative associate.
In addition to ongoing training opportunities, early educators attended the annual AEYC conference to network with other professionals in the sector.
"I'm so proud of the many families and young children we have met and served," said Stephanie Berglund, thread's CEO. "TCP has been a training program for many early childhood professionals, has connected us to work service and public assistance partners, and provided high-quality care to some of our community's neediest young children and families."
thread is honored to have served Anchorage by providing child care services at TCP for 20 years. Thank you to all the families, children, and teachers who made the program a special place to play and learn!
---
For families looking for short-term child care, thread is available to help. Call 800.278.3723 for free child care referrals, or begin your search here.