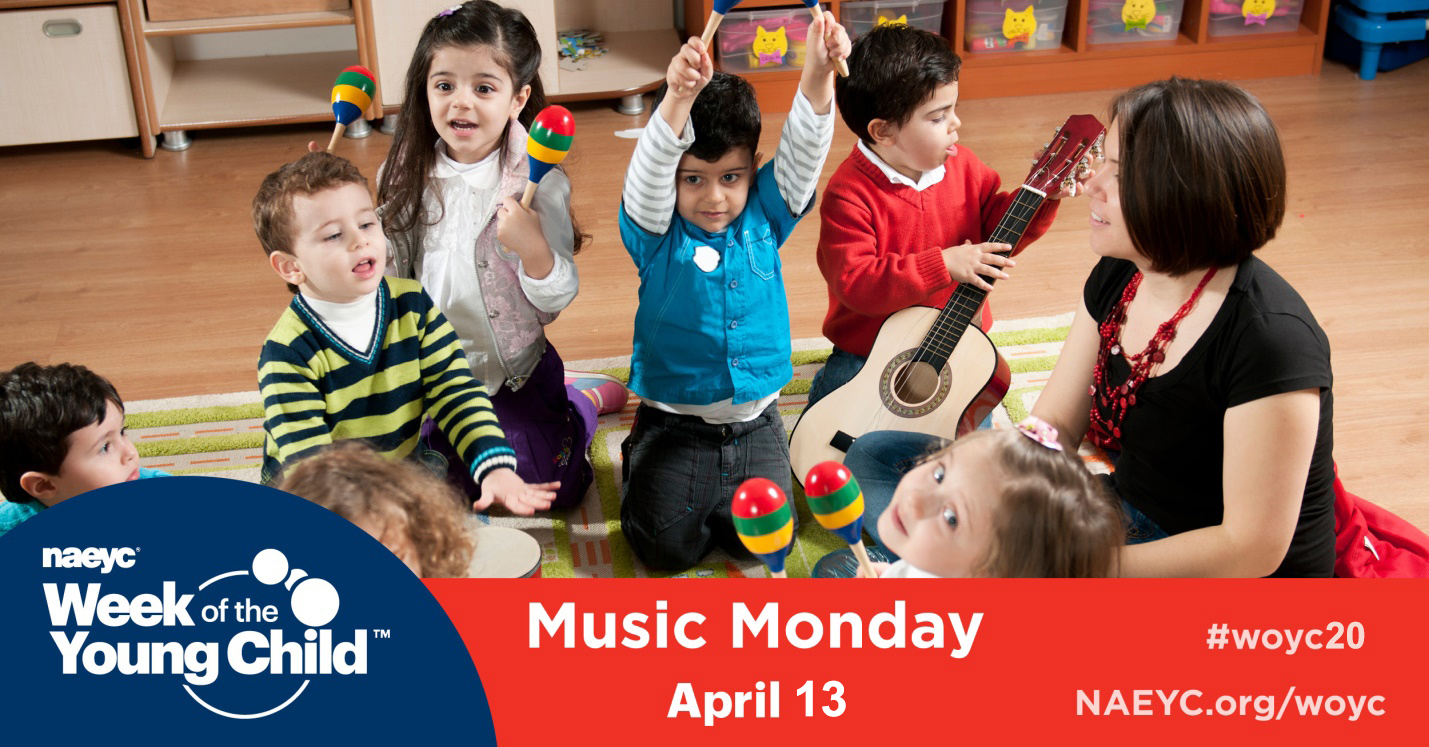 During these challenging times, it's even more important to give our children hope. Join thread today as we kick off the Week of the Young Child with Music Monday. Follow along with us all week as we celebrate early education, young children, their families, and teachers.
Music Monday is all about what children learn as they sing and dance. Music—especially active participation in music—supports the development
of the whole child: social and emotional development, language comprehension, motor skills, mathematical concepts, and much more.
By now we've all been singing lots of songs while washing our hands. Music can accompany any part of your daily routine and help with transitions between
activities. Try singing the same song every morning while getting dressed or when cleaning up toys. Make your own playlist for the day and create dance
moves to go with it!
What are some of your favorite children's songs? Make up and record your own unique version of a song or write your own, and share it with us on Facebook or Twitter using the hashtag #woyc20.
 More resources: