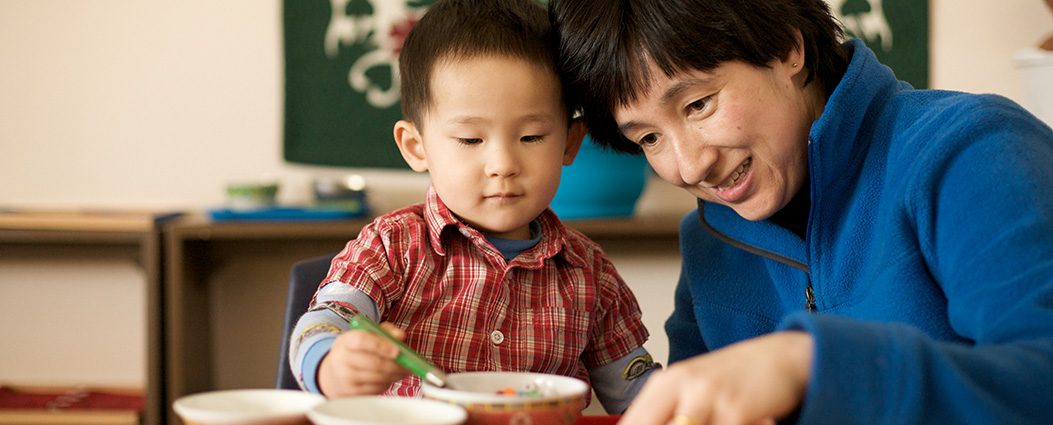 You're Invited: Free CDA Training Series
Have you ever considered furthering your career in early childhood education? Do you live or work in the Mat-Su Valley/ Knik, Chickaloon, Eklutna, Kenaitze, Ninilchik, Seldovia or Tyonek?

thread and Cook Inlet Tribal Council (CITC) invite you to earn your Child Development Associate (CDA) credential through an upcoming FREE training series!
CDA Benefits
There are many benefits to earning a CDA! The CDA credential is recognized worldwide and shows your commitment to quality early education. Getting a CDA can expand your job opportunities, increase your income, and grow your confidence. You'll also strengthen your relationship with the children and families you work with.
This is a special opportunity to invest in your professional development and future. By earning a CDA you are taking the first step towards becoming a program administrator or child care business owner in your community.
Eligibility Requirements
CITC is sponsoring this training opportunity for 15 early educators:
Currently employed, plan to be employed, or volunteer at an early childhood education program
Live or work in one of the following communities: Mat-Su Valley/ Knik, Chickaloon, Eklutna, Kenaitze, Ninilchik, Seldovia or Tyonek
Can commit to attending all 45 classes in the CDA training series schedule
Support You'll Receive
This opportunity will provide instruction, materials, and support to apply for and earn a CDA credential by the Fall of 2023. 

Trainings will be held virtually from Nov. 15, 2022 to July 11, 2023 where you'll receive:
120 training hours
Portfolio development
Technical assistance
What a great time to advance your career in the early education field and earn your CDA!
For a detailed training schedule, eligibility requirements, and to enroll, click here.
Only 15 slots available!
Deadline to enroll is Nov. 13, 2022.