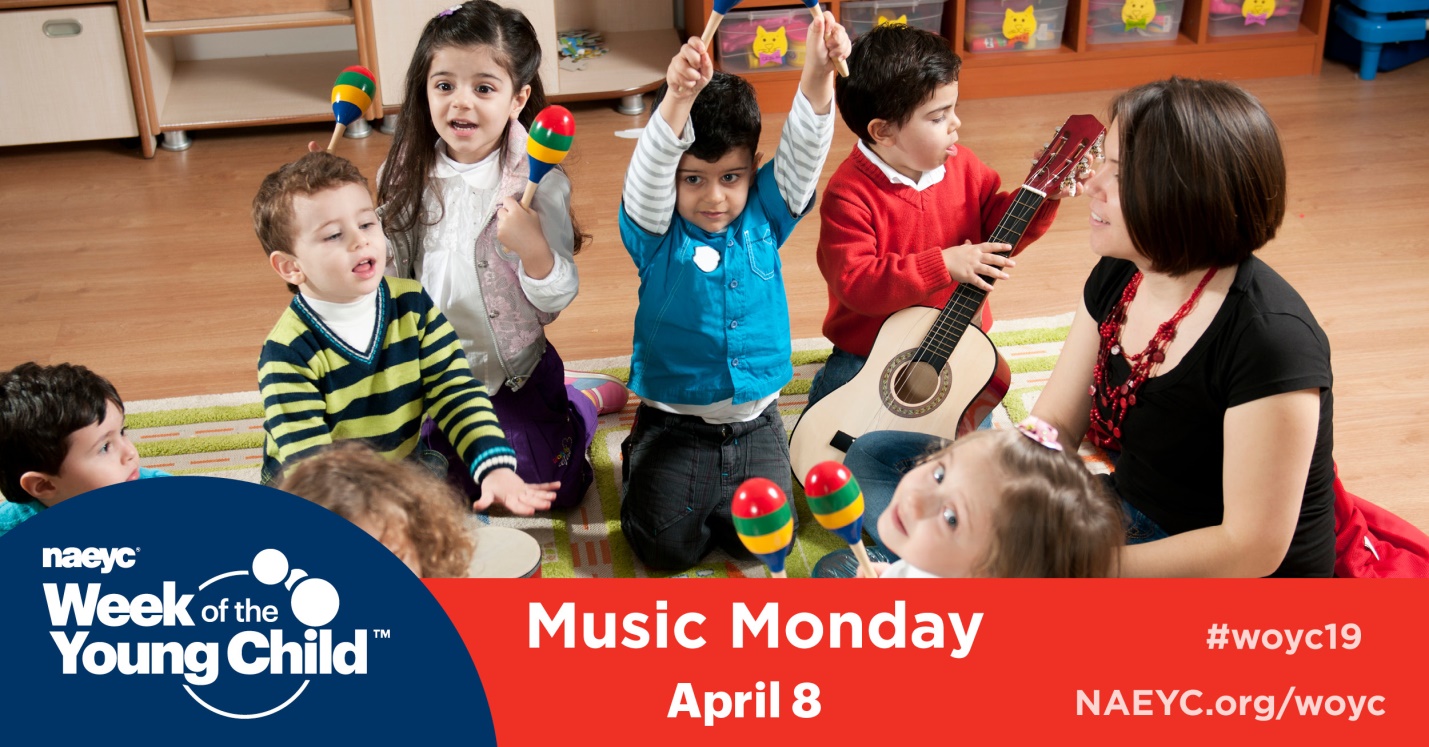 Today thread kicks off the Week of the Young Child (WOYC) in
conjunction with the National Association for the Education of Young Children (NAEYC). Follow along with us all week as we celebrate early education,
young children, their families, and their teachers. Each day has a special theme.
Today is Music Monday, a day to sing, dance, celebrate, and learn! Music—especially active participation in music—helps children learn and
supports the development of the whole child: social and emotional development, language comprehension, motor skills, mathematical concepts, and much
more.

Try this.
Add a song to your daily routine. It can be a song that describes what you're doing at the moment, like this song about washing your hands. Head to NAEYC.org for more Music Monday Resources.
What songs do you like to sing in your home or early childhood classroom? Share them with us on Facebook or Twitter using the hashtag #woyc19.
---
Early educators, take advantage of a free Penn State Better Kid Care distance education module this month! Starting today through April
26, 2019, the module "Online Learning: Best Practices to Maximize Professional Development" is free of charge. Learn more at http://bit.ly/bkc-od.
---