Learn & Grow Framework
Levels of Quality
Learn & Grow has five levels of program quality: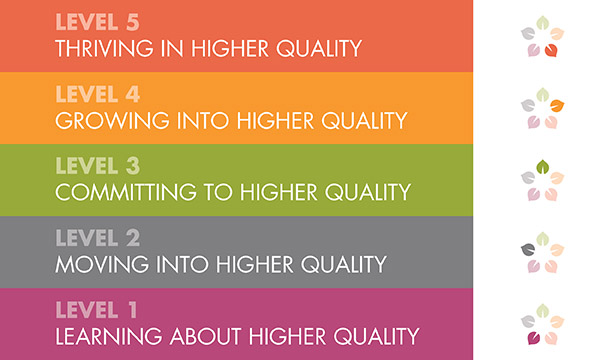 Quality Domains
Within each level of quality there are four quality domains:
Administration & leadership

Staff qualifications & professional development

Learning Environment, adult-child interactions & child outcomes

Family & community engagement

Quality Standards
Within each quality domain there are a set of quality standards and required activities.
Quality Activities
Activities scaffold across the five levels of quality under each of the quality standards. Quality activities are focused on both product and process activities designed to improve quality. Activities for each quality standard can be found in the Learn & Grow Program Guide.