The 5th Annual R.O.C.K. Mat-Su Community Baby Shower is happening throughout June!
Due to the pandemic, instead of a single event, R.O.C.K. Mat-Su partners are hosting a variety of events throughout the month of June. You can find all of these free events under the R.O.C.K. Mat-Su's Facebook events tab.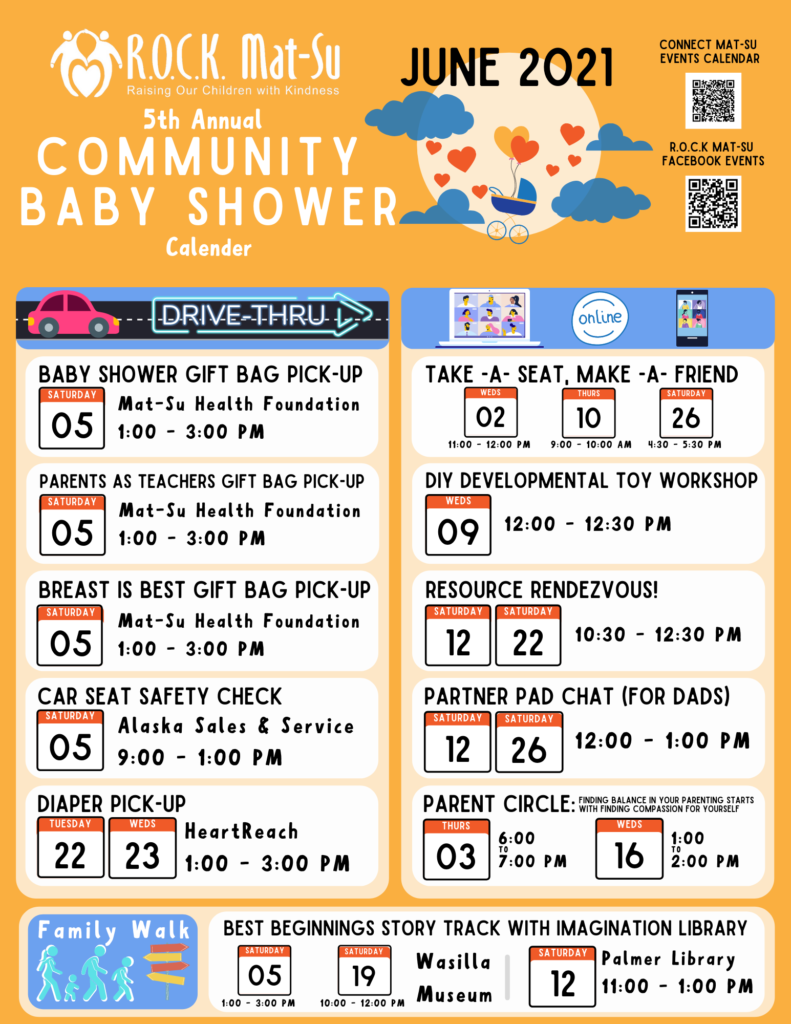 This event is co-sponsored by thread.
more info