Page 2
Profiles in Learn & Grow:
Moving Towards High-Quality Early Childhood Education
There's a powerful shift happening in early childhood education programs across the state of Alaska.
More than 130 programs are voluntarily engaged in Learn & Grow, Alaska's Quality Recognition and Improvement System, in order to improve the quality of their program. By participating in Learn & Grow, these programs are making a difference for young children and families by giving them a high-quality early childhood education experience — and a strong start in life!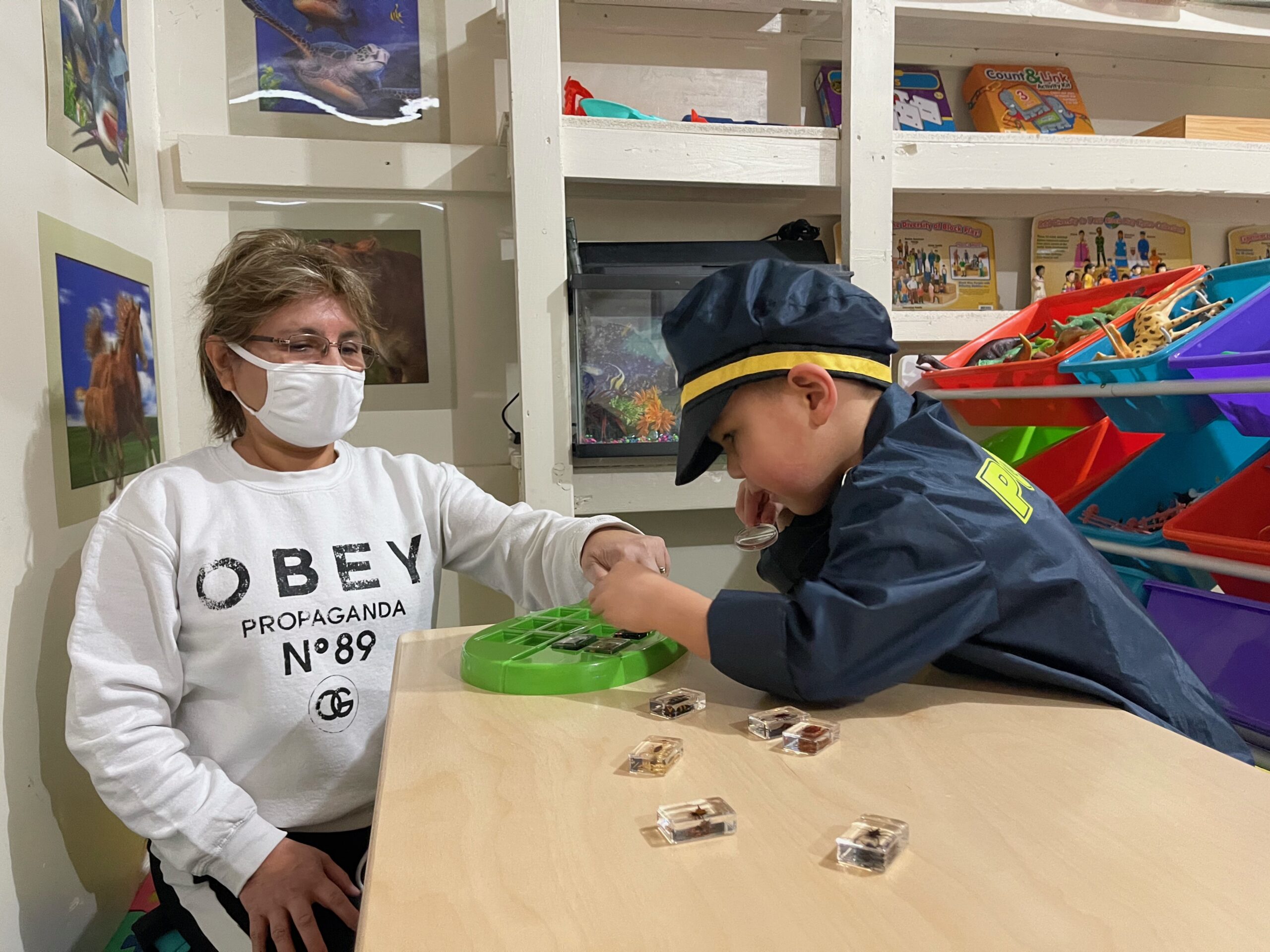 Biggs Daycare
Family Home Program | Anchorage, AK
Learn & Grow since: 2016
Level 2
Lourdes Biggs launched Biggs Daycare in 1998, offering a family home child care experience, serving up to eight children (prior to COVID) between the ages of three-months to eight-years-old.
Why Learn & Grow?
Biggs Daycare has been participating in Learn and Grow since 2016. After moving into a bigger home, Biggs wanted to utilize her additional space to expand her offerings. "I needed more space for the children, both indoor and outdoor, to allow them to do more activities," she remembered. Biggs understood the new space would change her program, and she turned to Learn & Grow for support. She explained, "I believe in quality over quantity, and do everything for the children. I want to bring quality learning and materials…have quality areas that they are safe in. I want the parents to know their children are safe here." Through Learn & Grow, she learned how to divide her program into multiple sections for age groups and activities, creating an area for infants, science, dramatic play, language, and social emotional development. Her Learn & Grow experience has taught her "how to develop and improve the quality of my program and the importance of the social emotional development for children."
Learn & Grow Participation during COVID-19
During COVID-19, Alaska's early childhood education programs worked hard to implement new mandates, re-evaluate their processes and take necessary measures to insure the safety of the children and their staff. Biggs Daycare committed to staying open to serve her families and children.
Despite the pandemic, the quality of her program remained important to her. Biggs reported that Learn & Grow "support and resources helped a lot. I received safety information brochures for parents, and tips on how to operate and be safe during the pandemic. The support that I received from Learn & Grow, both training and technical assistance, allowed me to continue to provide a safe, stimulating environment for the children to learn."
Looking Ahead – Staying Engaged in Quality
Biggs Daycare has come a long way since enrolling in Learn & Grow. Biggs has seen a positive change in her program and parents are recognizing her efforts. "I've seen a big change in my program, and I feel proud. Even the parents see that I'm making it a better and safer place for their children. Without Learn & Grow, I don't think I would have been able to make it this far."
She wants to keep making progress but said, "COVID has been hard. I used to have at least eight children on the waiting list prior to COVID, now I only have five children coming into the program. More financial support is needed to stay afloat. I need to be able to buy materials for the children and cover the program overhead."
She will continue to fight to stay open, and believes it's important to invest in quality at any time. "With everything that I have learned from just being enrolled in Learn & Grow, I believe that the state of Alaska should require all programs to be enrolled in it [Learn & Grow]."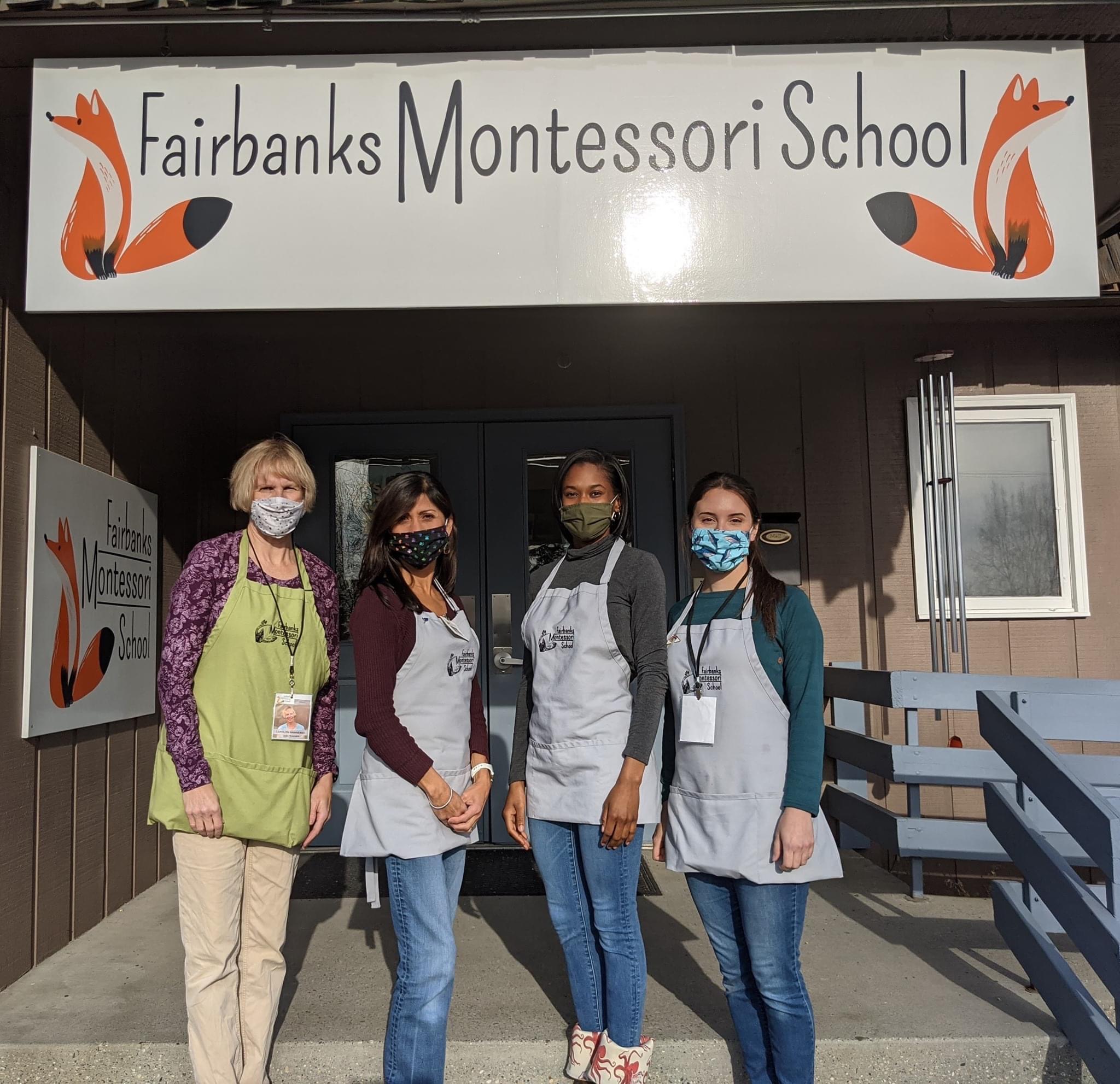 Fairbanks Montessori School
Child Care Center | Fairbanks, AK
Learn & Grow since: 2017
Level 1
Fairbank Montessori School was established in 1965. The school offers Pre-school, kindergarten, and toddler programs for approximately 120 children between the ages of 19-months and six-years-old.
Why Learn & Grow?
Sarah Nichols, the Executive Director of Fairbanks Montessori School, enrolled in Learn & Grow in 2017, and has achieved Level 1 in a five-level framework. "I was very curious about the program [Learn & Grow]. I was eager to find a way to organize and move our organization and staff in a common direction. Learn & Grow sounded like a great fit for this goal," she explained.
One area that Nichols focuses on is staff development and the Power to the Profession for Early Educators movement. She credits Learn & Grow with helping her to further focus on this area. "The biggest change I have witnessed is the ability to unite my staff. Knowing that there are set training goals helps us all work together and unites our efforts to work towards the common goal of having shared knowledge and an outline for basic level knowledge and a roadmap for challenging our growth as individuals as well as an organization."
Learn & Grow Participation during COVID-19
At the onset of the pandemic, the school closed. As a Learn & Grow program, Nichols found resources available to her that helped her to reopen eventually. "Quality should not be available to a select few or during select times. The pandemic challenged us. It pushed us to examine the way things have been done and adapt what we do to what we had to work around. It challenged us to be creative, think outside the box and examine the true importance, the true core of who we are and what we do. It did not give us a pass to stop being a Montessori education facility. It just pushed us to grow with resources that were provided through Learn & Grow and other trainings with thread, support from thread staff, and financial resources made available to us through this program."
Although the program received diverse funding and support this year, Nichols shared, "the teachers are tired. To ensure stability during the pandemic, we need to continue to find various ways to support our caregivers so they are here long after the pandemic is gone."
Looking Ahead – Staying Engaged in Quality
Fairbanks Montessori School continues to grow, and Sarah Nichols and her staff remain dedicated to providing high quality services to families in Fairbanks. "At Fairbanks Montessori School, we strongly believe that Montessori education should be a choice for all families and that all families should have a choice in the quality of their child care. We know how important high quality child care is for the future of children, but we need to do better about ensuring that message is shared. Learn & Grow and thread provided support and resources, and a voice to the Legislature that I believe was instrumental in the funding opportunities we were afforded throughout the pandemic."
Through programs like Learn & Grow and Alaska SEED, Nichols believes Alaska can provide support to its early educators who have proven to be essential workers. "We need to continue to recruit, train and maintain high quality professionals, work on providing our child care workers higher pay and more training to ensure they are taken care of as they are taking care of others, and have strong representation with the State of Alaska legislature to ensure that our voice is heard."