2022 Quality Improvement Program of the Year Award Recipient –
Family Home: Kyrie N' Friends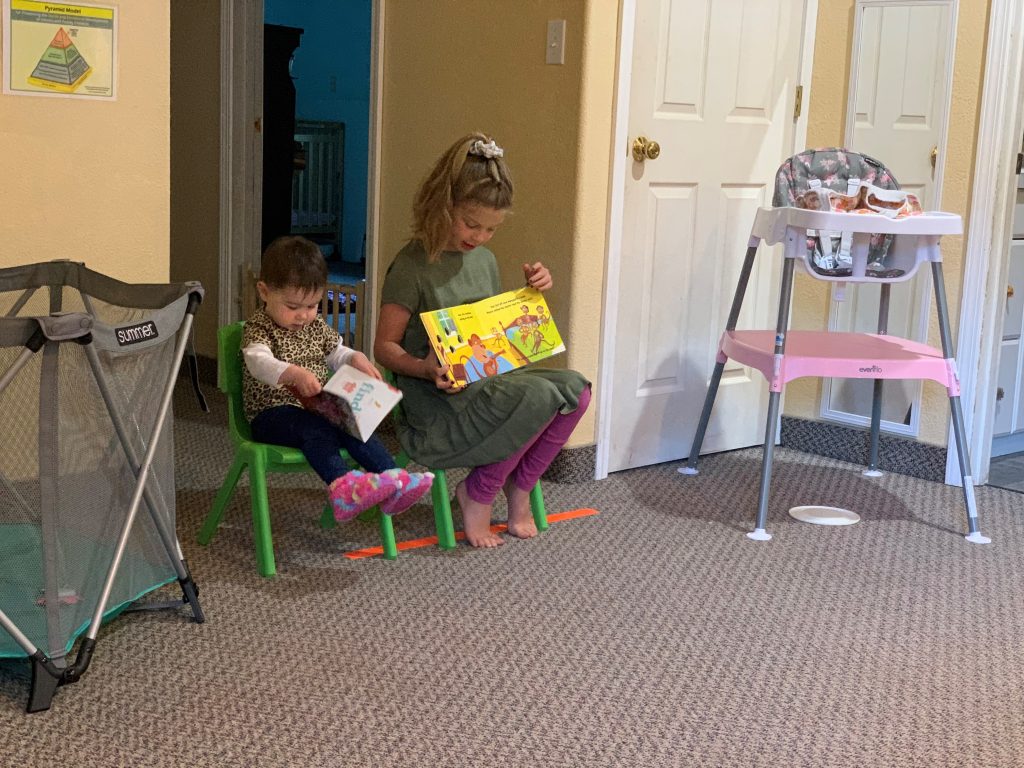 Laurie Mead is the owner of Kyrie N' Friends, a family child care program located in Soldotna. She has been involved in the field of early childhood education for the better part of 40 years.
In high school, Laurie's passion for child care began with her working for a child care program in the basement of a church. Once Laurie had a family of her own, she decided that operating an in-home child care program was a good option for her and her family. Through that experience, her skills and love for the field flourished. After a couple of years in operation, her program became licensed by the State of Alaska, and she began to take continued education classes.
Although her at-home child care program began as a way to supplement her family income, it grew into something so much more. "Young children are my jam. I understand and appreciate that young children have a voice. As adults we need to slow down and listen." Laurie wanted more than to understand the children – she wanted to build lasting relationships with their families. To learn how everyone could come together and work for the betterment of the children.
When Learn & Grow was a pilot program, Laurie seized the opportunity to jump on board. "I could see the benefits for my program, the children and their families." Learn & Grow uses best practices and NAEYC standards to ensure quality child care. Through their participation, Kyrie N' Friends, is receiving the most up-to-date information and philosophy in the field of early childhood education.
As her involvement in Learn & Grow expanded, Laurie was inspired to continue her education. She completed the Alaska Early Childhood Administrator Credential and then decided to return to school. Currently she is working to finish her BA in Early Childhood Development and Family Studies. Learn & Grow has also inspired her to explore ways to improve her program quality while reflecting her teaching philosophy.
Always moving forward, Laurie is actively participating in the Learn & Grow Level 2 to Level 3 pilot cohort this year. She also participates in bi-weekly coaching with a thread Professional Development Specialist.
The nominator of this program wrote, "I cannot speak enough to the determination and dedication Laurie has shown towards her program and her professional growth, as well as motivating her staff to continue their education path. It has been an honor to observe her confidence build as she successfully completes her degree and strengthens her program."
Learn More
Awards sponsored by: