2022 Cindy Harrington Heart & Mind Award Recipient:
Jan Marquis
Owner, Adventures in Learning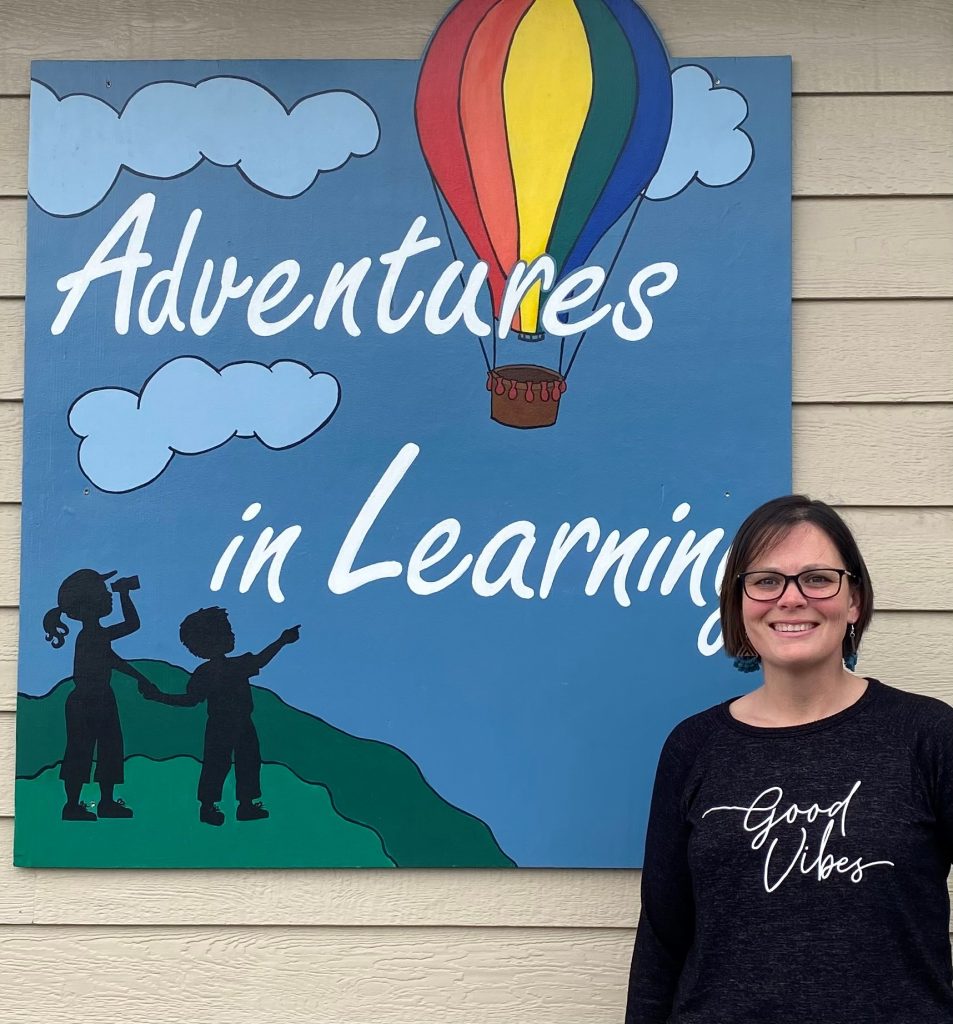 Jan Marquis founded Adventures in Learning in Kenai, Alaska in 2012. Her two children, Jett, and Alexis were her inspiration for opening the program. What started out as a small, in-home preschool later turned into a licensed childcare center, focusing on quality early education.
Jan has a passion for teaching and cannot imagine her life without all the inspiration, energy, and joy that young children bring the world! She strives to provide an inclusive, diverse early education environment that is accessible to as many children as possible. Her center reflects her personal philosophy that early education is about fostering the whole child through developmentally appropriate activities and play based environments that are inclusive of all children. She believes all children should have access to high quality, low-cost early education.
Jan has been described as a one woman show – as owner, director, teacher, custodian, accountant, nurse, counselor, and curriculum specialist, she does it all! Jan regularly takes professional development courses and has been enrolled in an online program to obtain her degree in education (all while raising her own children and founding her own preschool/child care program).
She recognizes parents as a child's first teacher and invites them to participate in their child's active learning by hosting many events and field trips. She asks for parent input to design curriculum to meet the needs of each individual child.
As a lifelong Alaskan, she is connected to her local community and can direct families to helpful community resources. She often collaborates with the local school district and other community organizations to help students who experience disabilities transition to public school.
Jan's nominator shared "I remember the first time dropping my daughter off at preschool. Ms. Jan would greet her with the biggest hugs, smiles, and chit-chat! I thought that my daughter was Jan's favorite because of the way she was greeted with so much LOVE! But the more I took my child and started noticing how other kids were greeted, I realized that my kid was not the "favorite." Jan greets EVERY single kid with the same excitement, presence, and out-pouring of love that she gave to my child."
Learn More
Awards sponsored by: