Cindy Harrington Heart & Mind Award
Honoring Early Childhood Education Professionals!
The Cindy Harrington Heart & Mind Award is an annual award given to an individual who is currently working in the field of early childhood education in the state of Alaska. Cindy Harrington was one of the founding mothers of early childhood work in Alaska, as well as a member of thread's Board of Directors until her untimely passing in May of 2014.
This program honors Cindy's passion, strength, and professionalism by awarding an individual in early childhood education who exemplifies these characteristics. One of Cindy Harrington's strengths was recognizing individual achievement, especially when it involved overcoming barriers. The recipient of this award demonstrates the qualities Cindy herself would want to honor.
"Cindy had an incredible capacity to love and share her energy and positivity with others. She is one of the founding mothers of early childhood work in Alaska and has been part of making a great change and progress in the field. She will be dearly missed but will be honored through her legacy and advocacy for quality early care and education." Stephanie Berglund, CEO, thread
The recipient receives the Cindy Harrington Heart & Mind Award and a monetary award of $1,000. They are also featured on thread's website, in thread's e-Newsletter, and a press release to the media.
---
2021 Recognition
Lupita Alvarez (Juneau)
Lupita Alvarez of Montessori Borealis Children's House in Juneau is the recipient of thread's 2021 Cindy Harrington Heart & Mind Award. She received the award at a virtual ceremony held on Facebook Live on April 15, 2021.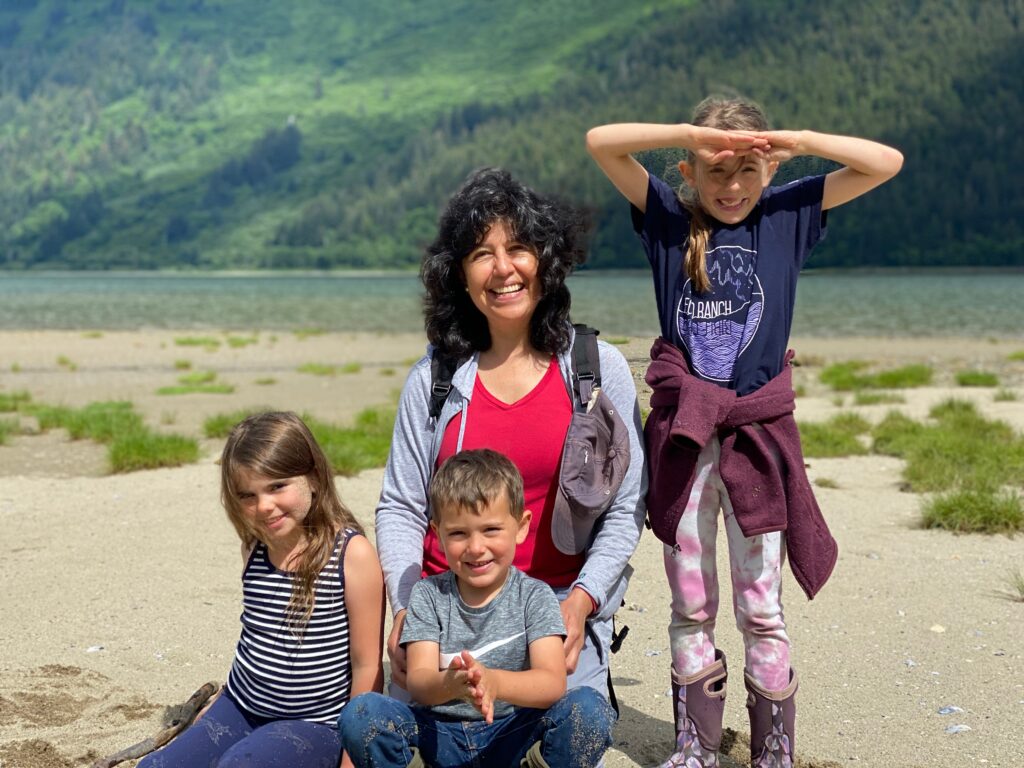 Over 20 years ago, Lupita got involved in early childhood education, particularly with the Montessori method, wanting to be a well-informed educator and administrator. She obtained her Montessori Certification at the Primary Level ages 3-6+ and her Master's Degree in Education, later obtaining an Elementary Education, M.A.T. from the University of Alaska, Southeast to be able to teach in the public school system.
Currently, Lupita is the lead teacher and administrator of the Montessori Borealis Children's House in Juneau. After many years working in the Juneau School District, she was Interested in bringing the Montessori method to more of Juneau's young children. Lupita worked with the local school board and superintendent in 2015, to create the Children's House as part of the Montessori Borealis Public School. The Children's House offered offers Pre-K and Kindergarten Montessori program to children ages 3 to 5 within the public school system.
At the start of the COVID-19 pandemic, Lupita's program was temporarily closed. She immediately looked for creative way to engage her children and their families virtually, including conducting Zoom class meetings, creating a class website, publishing lessons on YouTube, and designing weekly activity plans for parents to implement with their children at home. At the same time, she worked with her local and regional early childhood community to learn about how to safely re-open her program. As a result, Montessori Borealis Children's House was the only Pre-K and Kindergarten program that was in-person at the beginning of the 2020-21 school year.
Lupita is the seventh recipient of the annual Cindy Harrington Heart & Mind Award, an award that highlights an individual currently employed in the field of early care and education who exhibits strength of character, commitment to excellence, professional determination, and has an impassioned spirit.
---
Past Recipients
Awards sponsored by: