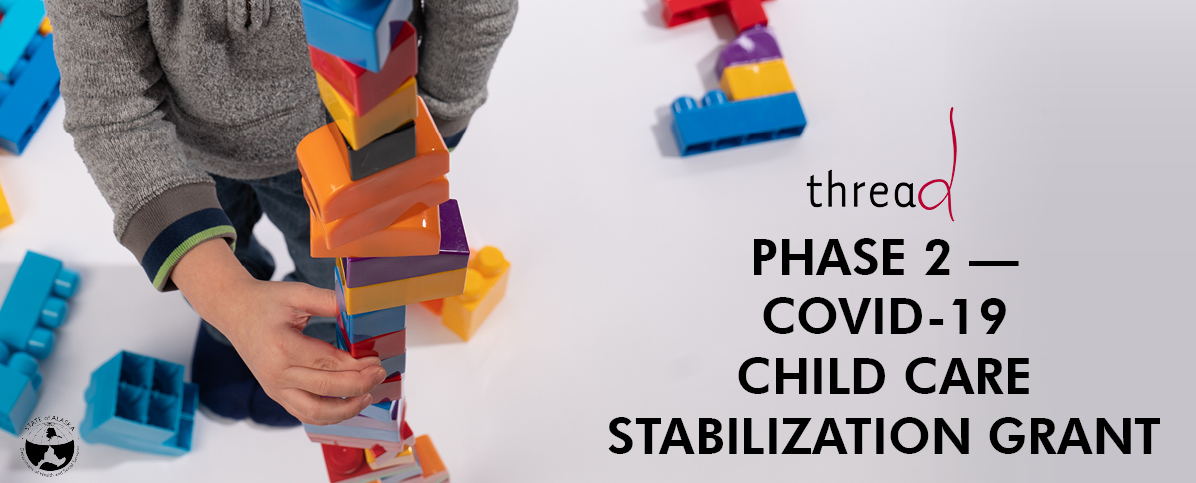 Updated June 1, 2022 — thread was pleased to join the State of Alaska Child Care Program Office (CCPO) in presenting Phase 2 – COVID-19 Child Care Stabilization Grant program.
The funding for this phase was made possible through the American Rescue Plan Act (ARPA), with the CCPO as the lead agency and thread as the intermediary for the grant application and distribution.
The application period closed on June 1, 2022. For questions, please refer to the FAQs.
Thank you for your continued commitment to Alaska's children and families.