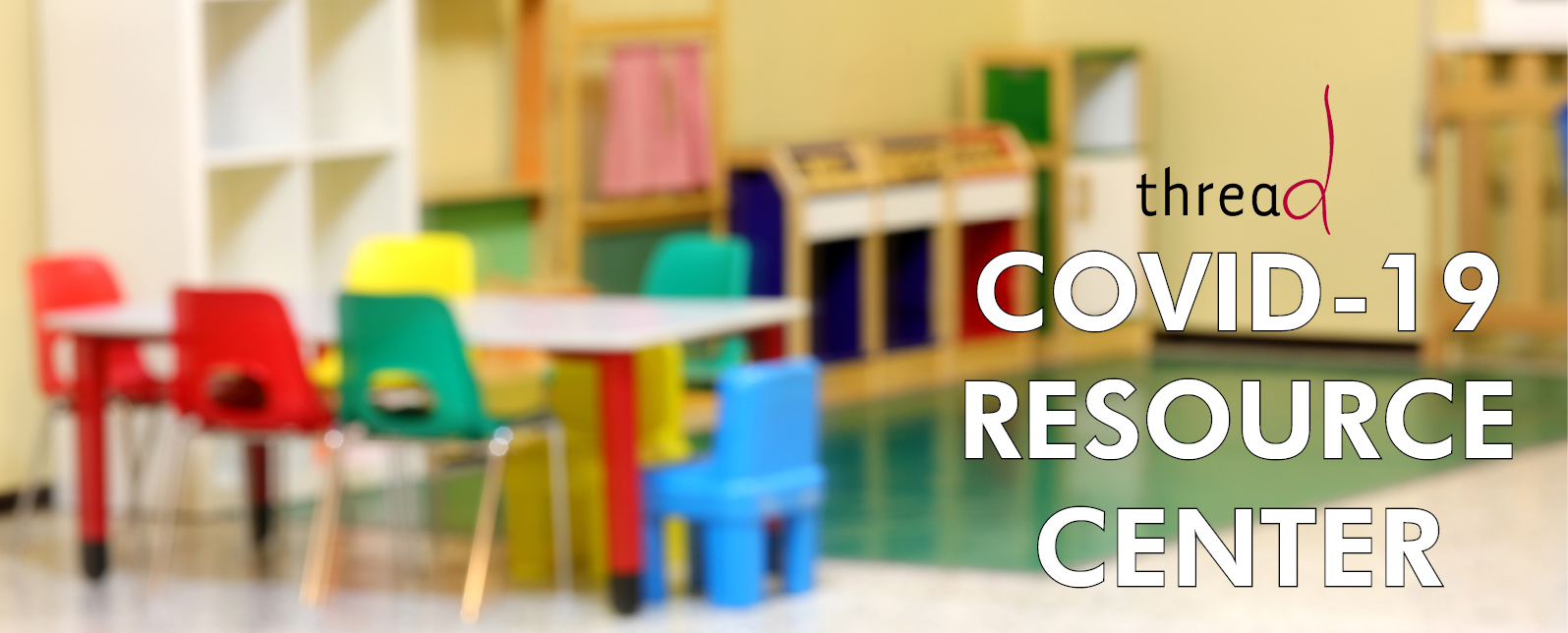 COVID Relief Funding
Last Updated: Oct. 19, 2021
As Alaska continues to address the coronavirus (COVID-19) crisis, thread is here for you. Below are the latest financial resources to support you during these challenging times.
American Rescue Plan Act (ARPA) Funding
COVID-19 Child Care Stabilization Grant
The funding for this grant is possible through the American Rescue Plan Act (ARPA), with the State of Alaska's Child Care Program Office as the lead agency and thread as the intermediary for grant distribution.
Early Childhood Education Programs
---
Alaska ARPA Information Online
The Alaska ARPA website offers an extensive summary of resources relevant to Alaskans, tracking funds coming in, as well as grant opportunities for small businesses and non-profits. Learn more.
ARPA Funding Background
---
Tax Information
Questions about COVID funding you received and your taxes? Please consult with a tax accountant or tax preparer if you have specific questions about federal, state, or local COVID funding you received.
---
Other Available Grants for Small Businesses & Nonprofits
---
Small Business Administration
---
Broadband Assistance
Emergency Broadband Benefit Program: provides a discount of up to $50 per month toward broadband service for eligible households and up to $75 per month for qualifying households on qualifying Tribal lands. Check with your local broadband provider for details.
---
Tell Us Your Story
thread wants to hear from you about your COVID-19 experience and how federal and local funding has helped. Share your story.