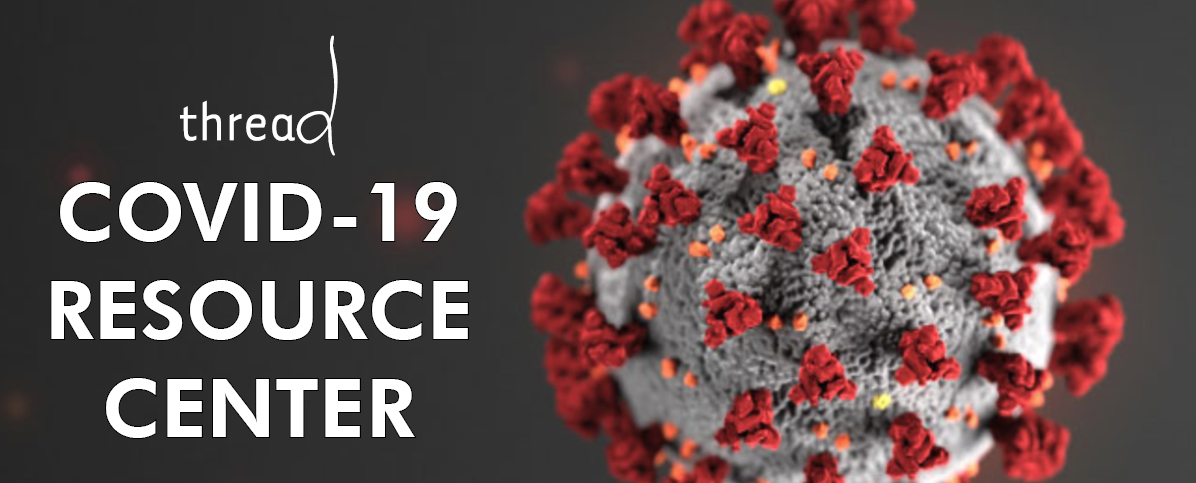 COVID-19 Financial Aid & Support
As the coronavirus (COVID-19) crisis grows in Alaska and worldwide, we want you to know that we are here for you, Alaska's early childhood educators and programs. Below are some financial resources to support you during these uncertain times.
Business Assistance
thread, State of Alaska Department of Health and Social Services, State of Alaska Department of Education & Early Development, and Mat-Su Health Foundation
---
State of Alaska

---
Federal CARES Act
---
Small Business Administration
---
Available Alaska Grants for Non-Profits
Mat-Su Health Foundation: COVID-19 prevention and response grants to Mat-Su nonprofit organizations. Learn more here.
---
Other
National Women's Law Center: Considerations for Child Care Providers & Workers Navigating Financial Support Options During the COVID-19 Crisis. Learn more here.
---
Financial Webinars
Alaska Small Business Development Center: Webinar Briefings on Coronavirus Opportunities (FREE)
---
Individual Assistance
Alaska's Unemployment Insurance (UI) program: Unemployment is available for those who are furloughed, laid off, lose work hours, or need to stay home to care for children during the COVID-19 outbreak. Apply online here.

Federal Pandemic Unemployment Compensation Program: Information about unemployment compensation support for child care providers. Learn more.

Coronavirus Federal Tax Relief: Taxpayer deadline has been extended to July 15, 2020. Read more here.
---
Tell Us Your Story
thread wants to hear from you about how COVID-19 is affecting your family. Share your story.