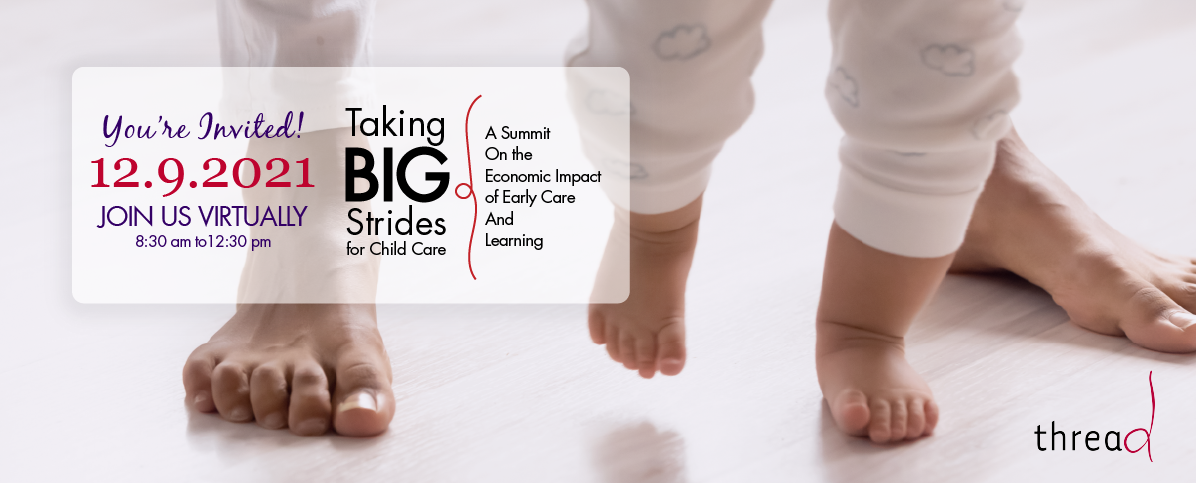 Thank You for Attending!
The COVID-19 health crisis has proved that child care is no small matter.
The thread's 4th Summit on the Economic Impact of Early Care & Learning: Taking BIG Strides for Child Care was a huge success, with more than 150 attendees working together to take BIG strides towards high-quality child care in Alaska.
---
Our Champions
Superheroes
Supporters
Mover & Shakers
Best Friends