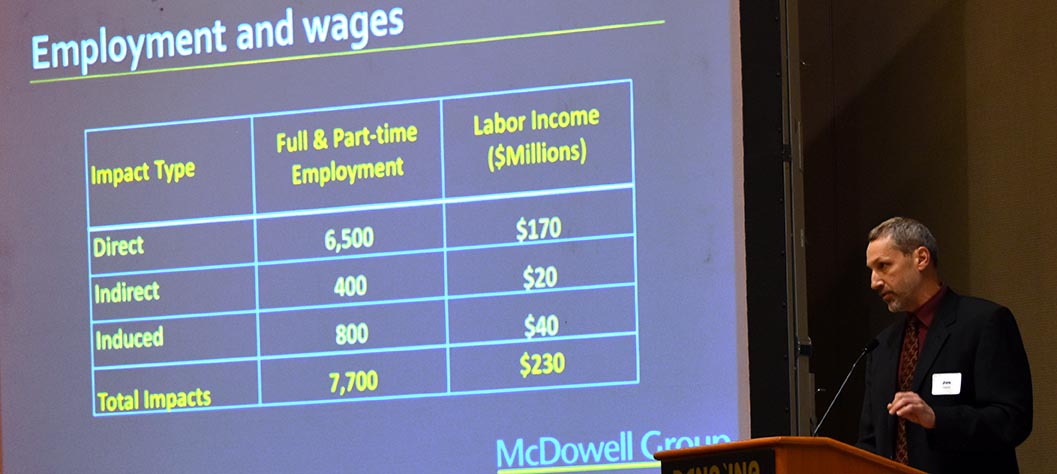 Economic Summit on Early Care and Education
Join us at thread's next Economic Summit in 2019 for a conversation about how the early care and education industry strengthens Alaska's workforce, both today and in the future.
The Economic Summit brings early education together with businesses and community leaders for conversation about the importance of early care and education for our state. In 2019, the McDowell Group will present an updated impact study, the
Economics of Early Care and Learning in Alaska
.
Child care is critical to businesses and organizations meeting the daily needs of their employees in order to maintain a quality workforce. At the same time, it is laying the human capital foundation for tomorrow's workforce. And, having a strong workforce is critical to having a strong economy. Plus, early care and education investments are a major component of overall education reform and as economists will tell you, yield a high rate of return.
Having access to high-quality early care and education programs instills a strong foundation of cognitive and social skills in children, making them more likely to graduate high school, refrain from criminal activities, attend college, contribute to the workforce, and achieve higher earnings.
Because of what's at stake for both Alaskan children and our society at large, the Economic Summit is an opportunity for serious conversation about where Alaska is compared to the rest of the country and where it's going when it comes to investing in early care and education.
Support the Economic Summit Today!
Sponsor the Summit – information coming soon