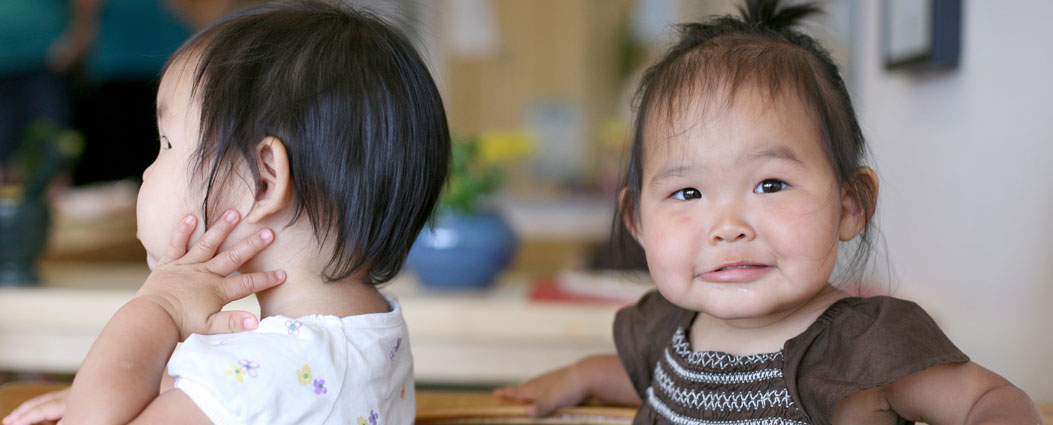 Partners
In 2008, three nonprofit organizations formed a statewide network to provide child care resource and referral services throughout Alaska. These sister organizations were Child Care Connection in Anchorage, Thrivalaska in Fairbanks, and the Association for the Education of Young Children–Southeast Alaska (AEYC-SEA) in Juneau. In 2009, we chose the name thread to signify "the common thread" that ties together our Network of support for families, early educators, and communities.
Child Care Connection (thread)
Child Care Connection has a long history of providing child care resource and referral (CCR&R) services in in Alaska. In 2009, Child Care Connection began using the name thread when the statewide CCR&R network formed.

Southeast Alaska Association for the Education of Young Children (AEYC-SEA)
AEYC-SEA is a private non-profit and has been providing leadership in early childhood education since 1982. AEYC-SEA was started to promote professional development for early childhood educators and advocacy for the needs and rights of young children. The membership and Board of Directors consist of parents, teachers, child care providers, school age staff, Head Start, social service professionals, and anyone who recognizes the importance of the early years.
The membership is actively engaged in developing and maintaining the quality of care and education for young children. In addition to advocacy activities, regional conferences, and events, the AEYC-SEA has successfully applied for and administered a number of grants, including the Child Care Food Program, CCR&R, merit awards, and many projects designed to provide support and resources to families and programs caring for young children. AEYC-SEA has been providing CCR&R services since 1997.
Thrivalaska
Thrivalaska, formerly Play N Learn, is a community-based non-profit corporation founded in 1974 to increase access to quality child care services in the community. Services include thread resources and referrals, a Before and After School program located in a local school, and a Head Start Birth to Five program. Thrivalaska employs 50 staff and has 150 families enrolled in programs. The Governing Board of Directors includes parents from Thrivalaska programs as well as community members.
Thrivalaska's mission is helping children and families thrive. It is a learning organization for children and adults where children, families, and staff are valued. Thrivalaska advocates for children, families, and staff by providing resources and training services to families, centers, and child care homes in Fairbanks, and throughout the Northern Interior region of Alaska. As a community-based corporation, it is actively involved and contributes to the early childhood profession.
Other Partners