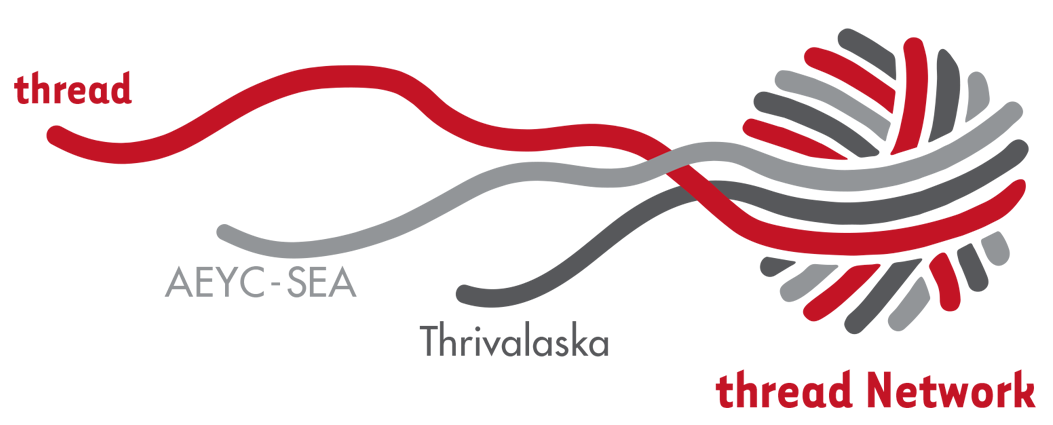 Who We Are
thread is Alaska's Child Care Resource and Referral Network offering services to families, early childhood educators, early childhood education programs, and communities statewide. The Network consists of three sister organizations who deliver the services throughout the state—thread; AEYC-SEA; and Thrivalaska.
Our statewide network of professionals work individually with families and early childhood educators to ensure that they are knowledgeable and supported in guiding children to lifelong success. By collaborating with partners throughout our communities, we work towards achieving more
positive outcomes for the children in our state. The work we do is guided by our core values: Empowerment, Access, Child care professionalism, Children's rights, and Entrepreneurial incubator.
thread's Mission
To advance the quality of early education and child development by empowering parents, educating child care professionals, and collaborating with our communities.
thread's Vision
Our vision is that all early care and learning is accessible, affordable, and high-quality to support positive outcomes for children and families.
thread's Funding & CCR&R Role